Mary Chomenko Hinckley with Beaverton Coyote
BEAVERTON COYOTE 1992/2019 Bronze | Commissioned by the City of Beaverton Public Art Program | Photo ©David Papazian
BEAVERTON COYOTE DEDICATION
Monday, December 9th | 3:30pm-4:00pm
Crescent Connection Trail in Beaverton, 100 steps east of SW Hall Blvd. at SW Crescent
Beaverton Coyote was installed in August 2019 with support from the Beaverton Arts Program, Beaverton Arts Commission, and Beaverton Arts Foundation. It was cast in bronze at Maiden Foundry in Sandy Oregon.
The coyote is thought to be precocious, adaptive, resourceful and intelligent. The sculpture prompts the question: "Can wildlife survive in a human environment?"
---
Paul J. Karlstrom in conversation with Mary Chomenko Hinckley:
Art in the Era of Artificial Intelligence
An exploration of the imposition of technology on nature and the artist's response
OCTOBER 27, 2018 | 1-3 PM
HAUSER & WIRTH
901 East 3rd
Los Angeles, CA 90013
---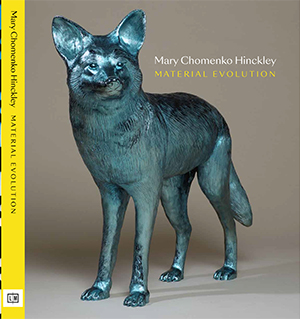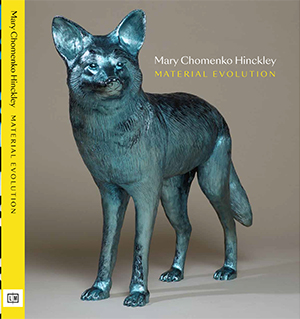 Paul J. Karlstrom, art historian and author, is former West Coast Regional Director of the Smithsonian Institution's Archives of American Art. His thirty-year career with the Smithsonian focused on documenting art in America, including conducting oral history interviews with artists.
Mary Chomenko Hinckley is an American artist working in remarkably diverse media, including bronze, resin, glass and photography. The core of her art is a narrative of time, place, and the conflict between humans and the rest of creation.
More than 130 of Hinckley's beautiful and thought-provoking works appear in:
MARY CHOMENKO HINCKLEY: MATERIAL EVOLUTION
Hardcover, 208 pages, 130 images
Contributors: Leading Essay by Paul J. Karlstrom and biography by Linda Tesner. Additional essay by Ashley Stull Meyer and interview by Marit Berning. Foreword by Brian J. Ferriso
Book signing following the conversation. Click below to purchase.
Mary Chinckley discusses Gates of Venice–featured at the Augen Gallery–with KB00's radio host Eva Lake.